Minimum requirements required to operate PrintScan's enrollment software.
Operating Systems
Microsoft Windows 10

Microsoft Windows 8.1

Microsoft Windows 8.0

Microsoft Windows 7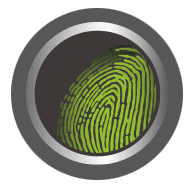 Display Resolution:
1024x768 minimum

1600x1050 or similar recommended
Disc Space :
Installation

: 50 MB

Storage Space

: 500 MB or higher
.NET Framework
.NET Framework Version 4.6.2 or higher
SQL Server
SQL Server 2016 Express Local DB
Fingerprint Scanner:
Integrated Biometrics Kojak fingerprint scanner

Suprema RealScan-G10
FBI APPROVED PRINTERS
To ensure the highest quality of output, only these printers are certified by the FBI.
Lexmark T650

Lexmark T640/T642/T644 Lexmark C534*

Lexmark C544*

Lexmark C736

Lexmark C746*

Lexmark CS510

Lexmark CX510

Lexmark MS810
* - Color Laser Printer
Hewlett-Packard M551

Xerox Phaser 3610

Xerox Phaser 4510

Xerox Phaser 5550
* - Awaiting Approval
FBI APPROVED FLATBED SCANNERS
Captures previously enrolled inked fingerprint cards for inclusion in our archival storage database.
Epson Perfection 4990*

Epson Perfection 4490

Epson Perfection V700*

Epson Perfection V500
* - 500 & 1000 ppi
Epson Perfection V550

Epson Perfection V800*

Epson Expression 11000XL*